A new tool for aerospace design is now available to Politecnico's students and faculty thanks to the partnership with TXT e-solutions, a company that provides end-to-end consulting solutions, software and services. The Pacelab WEAVR platform, installed at the laboratories of the Department of Mechanical and Aerospace Engineering - DIMEAS, unlocks new possibilities in the development of thesis projects and teaching activities, in the study of learning effectiveness and in the connection with simulation environments and development of multi-operator procedures.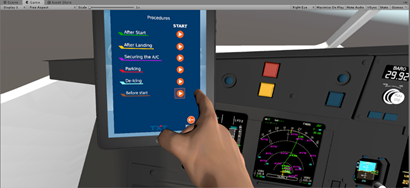 "With the WEAVR platform we will be able to explore new frontiers in aerospace research to study how immersive technology, based on Virtual Reality, fits into this world - say Giorgio Guglieri, professor of Flight Mechanics at the Politecnico and Stefano Primatesta, post-doctoral researcher at DIMEAS, who coordinate the project from the academic side - We are planning to activate thesis projects with our students to analyze how Virtual Reality can change today's training, simulation and cooperation between several operators in the aeronautical field".
Experiential learning is the most effective way to acquire and save technical skills and procedural knowledge, essential in aviation and many other fields. Pacelab WEAVR offers a complete solution for XR (Extended Reality) training on an industrial scale, providing companies with everything they need to build, implement and manage AR/VR training, and the Politecnico's students will be able to experience this professional tool during their studies.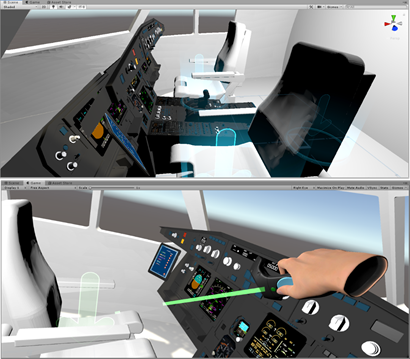 Nicola Frisco, Head of Training and Simulation at TXT e-solutions emphasizes: "This collaboration with the Politecnico di Torino confirms TXT e-solutions' commitment to university education and academic research, and its commitment to enriching and inspiring new generations of engineering students." Fabrizio Sillano, Senior Business Developer of the company, concludes: "The Pacelab WEAVR research and development team, together with the delivery teams, have enthusiastically welcomed this partnership that will enhance the work done so far. We expect to receive important feedbacks that will help us demonstrate the effectiveness of virtual training and improve what we are already able to offer today."